A video of a young man giving his giving his little daughter marijuana to smoke has led to an outcry on social media, praizemedia report.
The young man, who held his daughter in his arms, pushed the lit joint into her mouth intermittently after grabbing a puff. A female was heard in the background laughing as the man carried on with the act.
WATCH THE VIDEO BELOW ??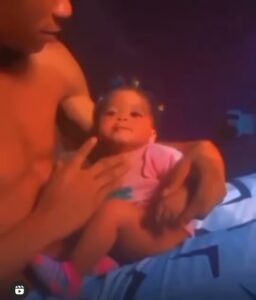 Click Here To Watch the Video Here