Nollywood actress Lizzy Anjorin made headlines when she claimed to have developed Oba's Mall, a shopping center, in just four months for the sum of N800 million, Praizemedia report.
The outspoken and sassy actress recently made the announcement on her social media accounts.
WATCH THE VIDEO BELOW ???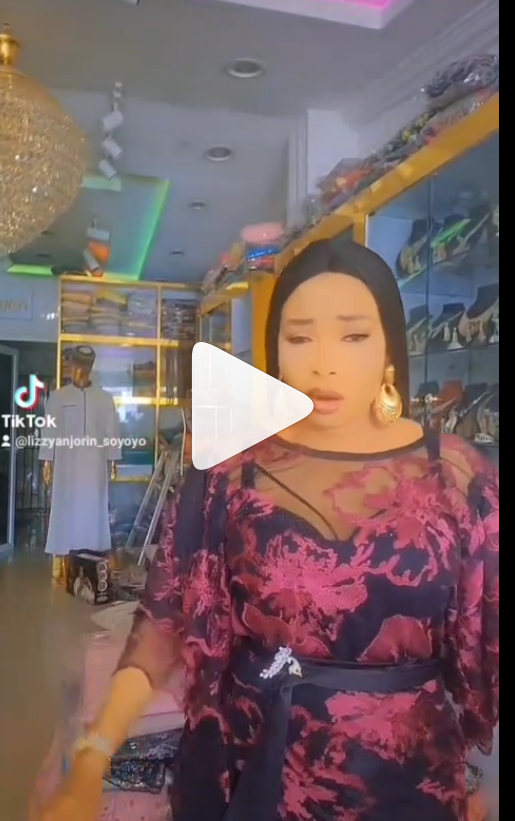 In an interview, Lizzy expressed her gratitude for the support she received especially from her husband, and reveals how built the complex within 3-4month saying " I built the complex within three months, by January it will be four-month.
The property is been there for two to three years, we started but my husband saw a property next to the property and he said we need to stop and acquire the property to join it together, so we buy more land, but the build the everything is within four months."
The shopping complex, Oba's mall is located in one of the Island areas of Lagos, Ajah, and consists of multiple floors.
Many of her followers were in awe of her feat, applauding her for her hard work and determination.
Lizzy's dedication and success in the business world have earned her a lot of admiration and respect, and many her followers hailed her as an inspiration to young entrepreneurs.
A fan wrote: "I will love u more when u talk about business but pls sis stop fighting on social media is not good for u I love ur beauty and the way u do ur business keep it up".
Another commented: "Congratulations mom Florida always real more of this are coming by the special grace of God".