Grammy award winning singer, Damini Ogulu better known as Burna Boy has exposed his younger sister, Ronami's real age, Praizemedia report.
Recall that his sister turned a new age yesterday and received lots of love from her family and friends.
WATCH THE VIDEO BELOW ????????????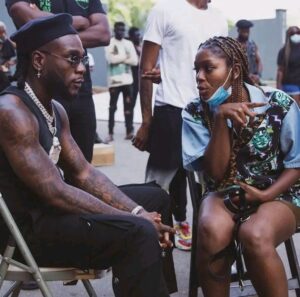 Ronami held a birthday party last night to mark her age and her elder brother, Burna Boy was in attendance.
In videos making rounds, while giving his speech at her party, an inquisitive Burna Boy questioned why she was hiding her real age.
He noted how his sister tried playing smart by writing 29 + 1 on her cakes to hide her real age.
In a surprising move, Burna Boy told the guests at the party that is sister is 30.
"You think say you wise, you no wan write 30, you wrote 29 + 1. No wahala Sha. Everybody she is 30".