Popular actor and activist,Yomi Fabiyi has called out princess and Iyabo Ojo and other top parastaters on Baba Ijesha Case as he reveals some hidden secret about the case, praizemedia report.
Taken to his social media page, yomi Fabiyi wrote ; I want to ask PRINCESS, IYABO, TOUN and the NGOs against Baba Ijesha when they will equally demand vehemently from the @nigeriapoliceforce and @lagosstategovt the TRIAL and PROSECUTION of "DAMOLA ADEKOLA" whose sperm was found on the girl days after Baba Ijesha's arrest. Also Princess House Security with the alias "OKELE". They are the ones the girl accused of having multiple s*x with her right?
WATCH THE VIDEO BELOW ????⬇️⬇️⬇️????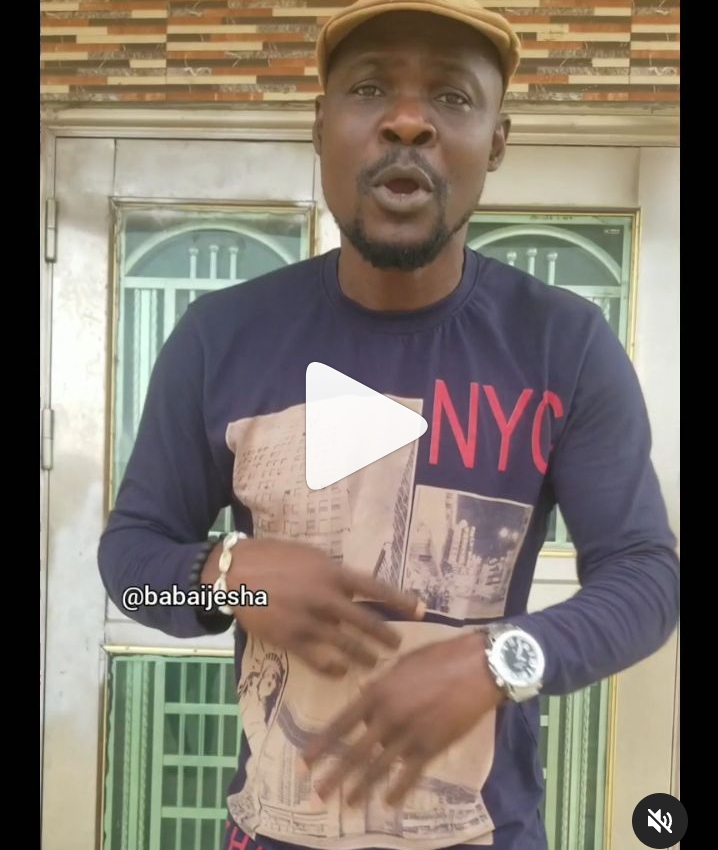 Damola Adekola was arrested, investigated and confessed to the crime but was suddenly removed from the case and none of these women demanded justice or mention it to innocent people online. If truly the victim was 14yrs, THAT IS A PEADOPHILE ON THE LOOSE AND AIDED. Do you people have conscience at all? Who is after Baba Ijesha? Iyabo Ojo claim there are some paedophiles in her family, @policeng_lagos please reach out to her if you haven't, see the best you can make out of that information please.
Princess confirmed in court she knew that these duo(Damola Adekola & Security) had sexually harassed the girl a year before Baba Ijesha's TRAP but did not tell the Police. The girl told the court she is not a dullard, never failed and she was told about the camera and set up hence she played along.

Princess ran away to UK since 2021(Mid way to the trial). The judge only found Baba Ijesha guilty of sexual assault of a minor, even though the girl herself don't know her age, she had writing different ages and the judge herself don't know the girl's real age yet she draw conclusion the girl is a minor(teenager below 18) and found Baba Ijesha guilty because the girl is not 18+. The judge didn't find Baba Ijesha guilty of defiling the girl at any time but I am convinced that the prerequisite for Princess action is erroed, it has no propensity in law hence it is within the rights of Baba Ijesha to appeal the judgement.
We are moving to PART II of this case. UNFAIR TRIAL is human rights violations, we want equal justice and 100% truth. Be sure you are raised with the truth and rule of law before you take a stand on this case. I AM DONE WAITING, ACTION and JUSTICE PLEASE.

Yomi Fabiyi
Actor & Convener, Break The Silence Foundation(Registered Human Rights NGO).