A Nigerian woman identified as Precious Onyinye Odiozor took to her Facebook page on August 17, 2023, to ecstatically reveal that her sister has joyfully welcomed a set of twins after a 22-year-long journey of anticipation, praizemedia report.
The triumphant announcement was accompanied by touching photos of the proud mother cradling her newborn twin babies, radiating joy and gratitude.
WATCH THE VIDEO BELOW ????⬇️⬇️⬇️????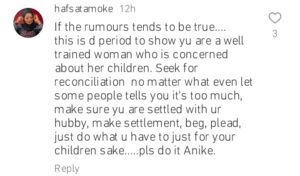 In her heartfelt post, Precious expressed her overwhelming happiness, stating, "What God cannot do, does not exist. Good news. God bless my senior sister with twins after 22 years of waiting. Clear road for baby praise and testimony."
The twins' arrival has brought immeasurable joy and renewed faith to the family, reflecting the enduring power of hope and resilience in the face of adversity.Precious, overjoyed by the long-awaited blessing, affectionately referred to herself as "mama ejima sister," a name that embraces her newfound role as the aunt of the newborn twins.
She wrote;

What God cannot do, doesn't not exist. Good news. God bless my senior sister with twins after 22 years of waiting. Clear road for baby praise and testimony.

Twins welcome, feel free and call me mama ejima sister, that's my new name now. Glory be to God. Alleluia! Congratulations dearest big sister."