A group of unknown boys had invaded the estate of the late singer Mohbad five months ago in Lekki, Lagos.
Their intentions were to intimidate and bully the artist, creating a tense and threatening atmosphere. The situation quickly escalated as the individuals confronted Mohbad, resulting in a physical altercation.
WATCH THE VIDEO BELOW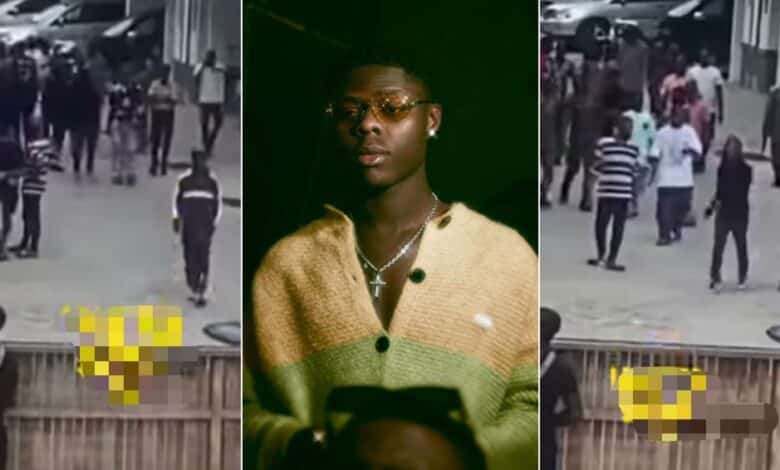 The fight had grew intense, requiring the intervention of security personnel to ensure the safety of Mohbad and restore order.
rompted by the fight at Mohbad's estate, security personnel swiftly arrived at the scene from the Oba palace at Ilasan.
Their primary objective was to rescue Mohbad from the escalating situation and provide necessary protection.
However, on September 12, Mohbad had passed on leaving netizens with the question of what really went wrong.
@vma alive commented: "He knows a lot."
@mo_tun_ra_yo_ said: "Na only one person go through all of this."
@spkiddies said; "God this is just too much , this guy went thru hell when he was alive."