Controversial American lifestyle entrepreneur Anita Brown has stirred emotions online with a viral clip she recently shared on social media pages flaunting her growing belly, praizemedia report.
The clip is coming months after she claimed to have aborted the child she alleged belongs to singer Davido.
WATCH THE VIDEO BELOW ????⬇️⬇️⬇️????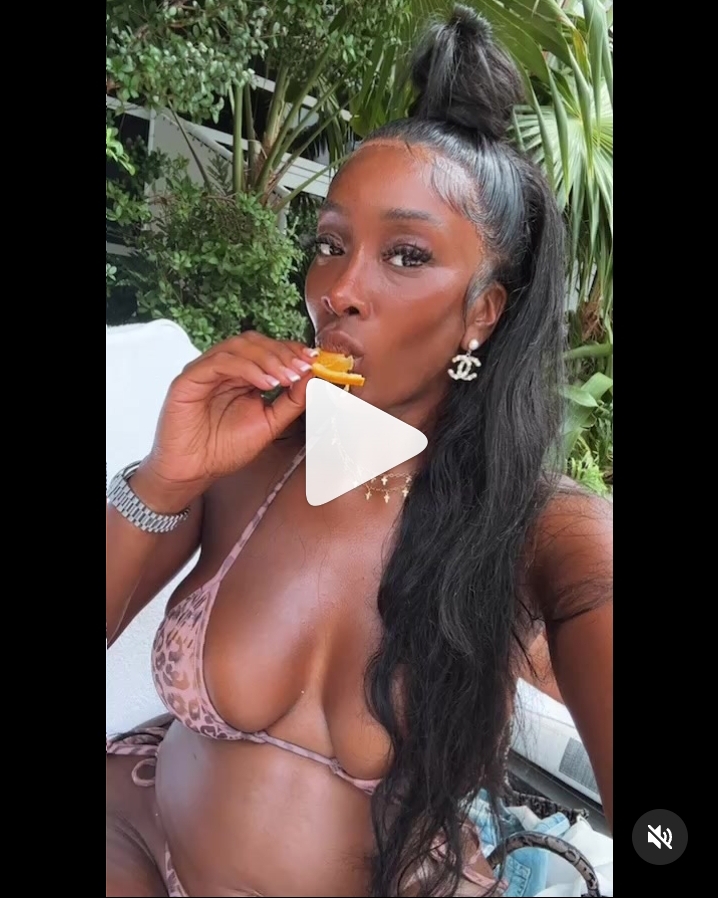 In the viral post, Anita stylishly seemed to have apologised to her expecting baby daddy for all her previous misdemeanours and online verbal attacks on the singer.
Anita also apologised in the trending video to Nigerians and Africans at large. She declared in the post that she was in love with Nigeria and was dearly remorseful of her previous outburst against the country.